Posted by Carolyn Dufton on 18 April 2012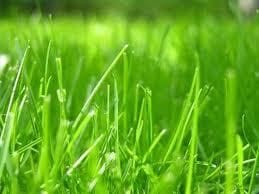 As a franchising consultant I come across a lot of procrastinating business owners.
So how does procrastination affect a business?
Can procrastinating be a good thing?
What does it actually mean?
The dictionary states that it is a deferring of action. Delaying something needlessly.
If those definitions were applied to business growth few business owners would consider procrastination to benefit their business nor be a good thing.
There is a huge difference between research, fact finding, due diligence versus procrastination. The fore mentioned words are essential in any business planning or decision making, whereas;
procrastination is purely an avoidance of action.
So let's consider the opposite to procrastination. Well, there doesn't seem to be one word that fits the bill.
I have looked at websites that suggest the following opposites;
Action taker
Decisive
Pro-active
Go getter
These words resonate with me much more.
These are the sorts of business owners that I love to work with.
When dealing with a crucial business decision they undertake their fact finding, research and due diligence. In the case of deciding whether franchising is suitable for their business they undertake a franchising feasibility study with franchisingplus which provides financial information and an objective report on the reality of franchising.
Once armed with all the facts and information they need to make a decision, they proceed to franchising their business almost immediately OR they recognise that the business is not ready for franchising and follow the recommendations in the feasibility report.
Either way, these business owners have not procrastinated about undertaking a franchise feasibility study, they have taken action in their business which will allow them to grow profitably and effectively.
Meanwhile the procrastinators sit and watch the grass grow..........
© franchisingplus
All rights reserved. No part of this publication may be reproduced or transmitted by any means, electronic, photocopying or otherwise without prior permission of the author as permitted under the copyright act.