Posted by Carolyn Dufton on 7 October 2015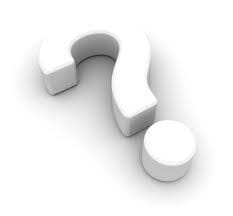 Reviewing franchise systems on behalf of potential franchisees is a regular task for me.
Something that has become apparent to me is that franchise systems need to be reviewed on a regular basis. I see many outdated needlessly complicated franchise systems that need a complete overhaul.
As a franchise system grows, business methods, marketing strategies, territory selection and distribution methods need to be revisited.
A franchise system is usually developed at the point of zero franchisees. For an inexperienced franchisor working with an inexperienced lawyer this can lead to a franchise system being developed using a lot of assumptions and worse still with big black holes in the system. A dangerous matter for both Franchisor and franchisee.
An experienced franchising consultant and lawyer have the knowledge to structure a franchise system to cater to the longevity of the franchise system and future growth.
Despite this responsible initial development, a franchise system should be reviewed professionally and objectively every twelve months. This review should include all franchising documentation, operations manuals, franchisee financials and the marketing material used in franchisee recruitment. A franchisor needs to know what specific aspects of their system they should be reviewing to ensure franchising compliance.
711 is a typical case in hand where a fatally flawed system was allowed to continue operating. Whilst a franchisee is responsible for conducting due diligence before buying a franchise, a franchisor may within their rights under the Franchising Code, choose not to provide earnings information thereby making it challenging for a franchisee to understand their potential income in their new business.
There were for sure many other complex aspects of the 711 case that had little to do with franchising per se, but in my experience it is common to review large franchisors' franchising documentation that needs a complete overhaul.
I use the analogy of building a small house fit for purpose with one bathroom and two bedrooms. Over the years the family grows and extra space is needed. A building designer is not engaged and there is no building plan. What results is a maze of corridors leading nowhere, bedrooms and living areas combined with no thought to noise and privacy and a higgledy piggledy house made of an assortment of building materials that has no building approval and does not comply with building standards and that never will.
This unfortunately is the standard of some of the franchise systems I have to review. Not only is this complex and time consuming for me to get my head around as a franchising expert, but how can an inexperienced person understand a franchise system with multiples of fees, copious miscellaneous charges and confusing, conflicting information.
If it ain't broke don't fix it' may be the excuse that some dinosaur franchise systems and Franchisors may use for not making changes in the system. But if a Franchisor is serious about long term viable growth, creating best practice franchising systems and profitability for both The Franchisor and their franchisees, then a review of their current practices is the responsible approach to take.
© franchisingplus
All rights reserved. No part of this publication may be reproduced or transmitted by any means, electronic, photocopying or otherwise without prior permission of the author as permitted under the copyright act.