Posted by Carolyn Dufton on 23 March 2012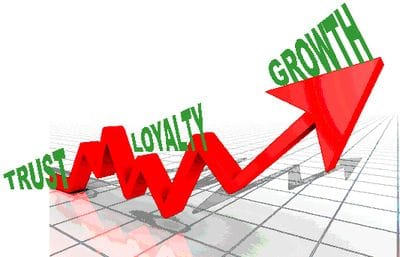 Franchise growth and expansion emerged as one of the biggest areas of concern, according to the surveys we received back from Franchisors earlier in 2009.
The question is, do Franchisors really have a choice as to whether or not they should grow their franchise network?
Let us consider;
How will a potential Franchisee view your network if you have not sold any new franchises in the last year?
This could be seen as being a more high risk venture for them. It could suggest that you are not serious about your role as a Franchisor looking to grow the business for the benefit of all.
How do existing franchisees perceive a stagnation in growth and expansion? Could they feel more vulnerable and feel that the Franchisor is losing sight of the big picture?
Ask yourself, why aren't you selling more franchises?
Is it a deliberate strategy? Are you consolidating? If so, let your franchisees know that this non expansion is only temporary and keep them informed of your franchise growth plans so they're not left guessing.
Is there a "right" number for annual expansion plans?
Although there is no right number, the best expansion policy is gradual and consistent so as not to overwhelm the Franchisor and burdon the infrastructure. The larger the system and management infrastructure the greater the capacity there is for expansion.
Franchisors need "new blood" in their system. It's good for the business. BUT it is vital that Franchisors do not compromise in their new franchisee recruitment process.
Franchisees must meet the necessary criteria to ensure a continuing high standard of franchise and alignment to the current system and people.
Professional advice should be sought to assist with the growth strategy.
© franchisingplus
All rights reserved. No part of this publication may be reproduced or transmitted by any means, electronic, photocopying or otherwise without prior permission of the author as permitted under the copyright act.