Posted by Carolyn Dufton on 8 October 2013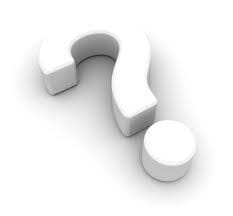 There is common confusion between franchising and licensing and not surprisingly.
Franchises and licences can be structured in different formats which are customised to the individual business system.
In Australia, Franchising is regulated by The ACCC under The Franchising Code of Conduct.
Licensing is not regulated although like every business in Australia it has to observe The Consumer and Competition Act 2010.
The Common problem is when a business calls itself a licence whilst operating as a franchise. A business cannot choose to be called a licence if in every sense it would be considered by The ACCC to be a franchise.
A franchise agreement can be deemed to be in place even if it is not called a franchise agreement.
The ACCC state that a franchise agreement exists if;
There is an agreement between the parties which may be written, oral or implied
A grant by the franchisor to the franchisee of the right to carry on the business exists
There is substantial or material association with a trademark, advertising or commercial symbol
There is an agreement by the franchisee to pay the franchisor, or an associate, an amount in return for the grant of these rights and usages.
What are the advantages of being a licensee?
Full use and access to a developed business system without being tied to the system.
The licensee may continue trading under their existing brand.
There are often no ongoing royalties or payments.
There is often much greater flexibility for a licensee.
The licence agreement is short and sweet often containing only ten pages or so.
The licensee is often not committed to numerous obligations and KPI's.
Who is suited to being a licensee?
A licence is suited to a person or entity with business experience who understands business practices.
A licence is suited to a person who prefers choices in the way they operate their business.
A licence is suited to a person who wants to set their own fees.
A licence is suited to a business entrepreneur who requires an additional revenue stream without additional ongoing costs payable to a third party such as a Franchisor.
What is the downside of being a licensee compared to being a franchisee?
A franchise system allows you to utilise the franchise brand. This is rarely the case in a licensing situation.
A franchisor will / should have trademark protection saving a franchisee the time and costs of this process. A licensee uses and has to protect their own brand.
Branded marketing and advertising material templates will be in place in a franchise. A licensee will have to create their own marketing collateral, but has full choice over the images and content.
A franchise system will provide a marketing plan. A licensee sometimes but rarely receives marketing advice.
A licensee does not usually have a territory whereas most franchises offer defined territories.
A licensee does not usually receive ongoing support if there are no ongoing fees.
What are the advantages of being a franchisor?
A franchisor has absolute control over the brand and the system which is essential to protect and uphold the brand.
A franchise agreement is detailed in stating the arrangement between franchisor and franchisee and ensures no ambiguity in the relationship.
A franchisor receives ongoing fees in the form of royalty payments and other management fees. Initial franchise fees are considered to be 'icing on the cake' for a franchisor with the major source of revenue being ongoing royalties.
A franchise system provides consistency in the delivery of service and product.
Franchisees build the brand and reputation for the franchisor.
There are many types of licensing arrangements so it is difficult to talk broadly about the business model.
Franchising arrangements differ too, but the common themes in a good system are ongoing support, continuing R and D, brand protection, marketing and advertising strategising and bulk buying opportunities.
The choice between franchising and licensing can be complex and it is advisable to speak to a franchising consultant to assist with the decision.
© franchisingplus
All rights reserved. No part of this publication may be reproduced or transmitted by any means, electronic, photocopying or otherwise without prior permission of the author as permitted under the copyright act.